Introducing Two New Products
Introducing Two New Products: AHA Night Cream our nighttime warrior, and Mattifying Serum the all-in-one oil control.
The Nighttime Warrior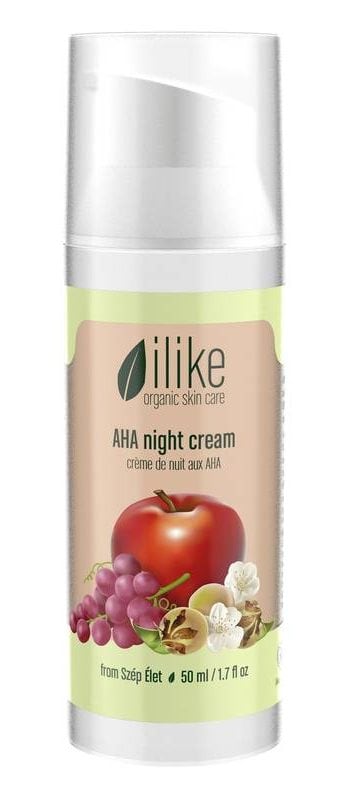 Wake up to radiant skin with the ilike organics AHA Night Cream that smooths fine lines and wrinkles revealing a firmer, healthier complexion.
Medlar fruit provides nourishing herbal oils, and reconditions the skin with its natural glycolic acid by gently dissolving dead skin cells that form wrinkle lines. Apple and Grape - both rich in vitamins and antioxidants - stimulate collagen and elastin production for a more vibrant complexion, and protect skin from further aging.
All of our cells function according to the Circadian Rhythm, normally a 24 hour cycle modulated by sunlight and temperature. In the case of our skin cells the free radical fighting function takes priority during the day to protect the skin from UV damage, while at night the cells are focused on rejuvenation and cellular repair. The new ilike organics night cream provides extra ammunition to support our wrinkle fighting warrior skin cells.
The All-In-One Oil Control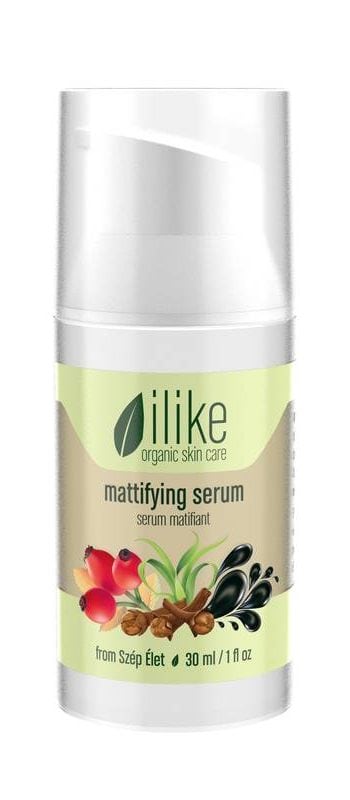 Oily, sensitive skin means unwanted shine that can lead to blemishes, irritated and inflamed skin. The new ilike organics Mattifying Serum is an all-in-one oil control, skin healing serum.
Made with absorbent, mattifying minerals in a non-irritating formula, the new Mattifying Serum combines a concentrated blend of botanical active ingredients - grown and hand harvested at organic farms in Hungary - to clear away impurities, reduce redness and irritation while balancing skin's natural oils, resulting in an immediate and long-lasting matte finish.
Rosehip soothes, moisturizes and calms skin while Aloe cools and deeply hydrates. Ichthammol draws out impurities with antibacterial and anti-inflammatory properties to keep skin clear. Acne fighting Zinc helps control oil production while Clove soothes and reduces inflammation. The natural anti-bacterial properties of Lavender prevent and heal breakouts while refreshing and tightening the skin.
Wondering which sort of ilike product your skin needs? We have already assembled a quick guide for you in our How To Identify Your Skin Type article.